About inCLASS
The Individualized Classroom Assessment Scoring System (inCLASS) is:
An observational assessment of young children's competence during everyday interactions with teachers, peers, and tasks in preschool and kindergarten classroom environments (formerly called the CLASS-C).
About targeting aspects of young children's adjustment in the classroom with established links to school readiness and successful adaptation to early schooling.
Designed so that both researchers and teachers will be able to use observations in order to better understand children's behavior in key interactions within early classroom environments.
What does the inCLASS measure?
Children's Interactions - The inCLASS measures children's interactions within three broad domains: Teacher Interactions, Peer Interactions and Task Engagement. Each domain, described briefly below, generally applies to children three to five years of age. Within these three domains, ten dimensions measure more specific areas of classroom interaction. View definitions of the dimensions.
Activity Settings Along with the domains, classroom activity setting information is also collected as part of the inCLASS measure.
The inCLASS domains:
Teacher Interactions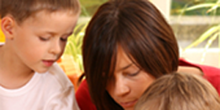 The Teacher Interactions domain encompasses any interactions with adults in the classroom environment.
Dimensions:
Positive Engagement with Teacher
Teacher Communication
Teacher Conflict
Peer Interactions
The Peer Interactions domain encompasses any interactions with other children in the classroom environment.
Dimensions:
Peer Sociability
Peer Communication
Peer Assertiveness
Peer Conflict
Task Orientation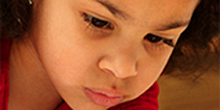 The Task Orientation domain encompasses how children organize themselves around tasks and learning activities in the classroom environment, including the ability to control their own behavior.
Dimensions:
Engagement within Task
Self-Reliance
Behavior Control